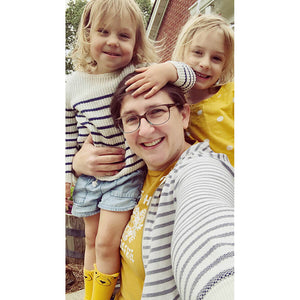 ✧ made with love and light. ✧
as a jet engine designer turned maker mom, my products come from the intersection of childhood wonder, creativity and engineering. it is my hope that what i make with my hands, in my home, becomes something that will be long cherished by you and your family.
i love creating beautiful, intricately detailed, tangible things and surrounding myself with handmade goodness. and now, because of this little corner of the internet, i have basement workshop where i get to literally make magic, and it is truly a dream come true.
our wooden items are made using our laser cutter and cnc router. sanding, painting, finishing, cutting, assembling, and packaging are all done with care and love in our home. when you choose oh, little wren, it means the world to our family.